Welcome to OM Triple R India
OM Triple R India Private Limited, in collaboration with Triple R, Japan provides end-to-end solutions in oil cleaning covering all industrial lubricants and automobile oils. With over 40 years of rich R&D and operational experience across the world, Triple R oil cleaners were the first to give a real meaning to "Total Oil Cleaning" of industrial hydraulic oil and lube oil by removing solid particulate contaminants, moisture, sludge, varnish and oil oxidation residues.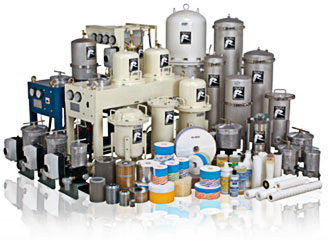 OM Triple R India Private Limited pushed boundaries of oil cleaning from engine oil to industrial lubricants to water glycol fluids. Our product range of oil cleaners, moisture & oil separators, centrifuges and vacuum dehydration systems, successfully addresses contamination issues of all industrial/automobile lubricants.
Cut operation costs by keeping lubricating oils and hydraulic fluids free of contaminants
Keep the liquid clean in the war of friction
70% of failures in hydraulic equipments is because of contamination